Sudah lebih dari tiga tahun kerja, baru sekarang ini kepikiran buat punya Credit Card (CC). Karena kurangnya pehaman dan cerita segelintir orang dengan pengalaman kurang baik menggunakan CC, saya jadi menutup mata dan denial. Until Lynn come to my life, partner kerja dari cina. Dekat sama dia itu kayak baca buku setiap hari, penuh informasi.
Convertation with Lynn. Topic: credit card. Place: gandaria city's escalator
Lynn: (showing her cell phone) "I have to calculate between limit and remaining limit to get my bill, rite?"
Me: "What? credit card? I have no, so I'm not really understand."
Lynn: "Heee' (with her chinese accent) Are you new employee? I used this since my first job."
Me: "I just afraid with the bank interest which continue and grow and those all thing will make you bankrupt."
Lynn: "NO! if you pay it FULL before limit time, there will be NO bank interest. So you lend for free. And in Indonesia CC more profitable than my country. You can see in every mall, discount with CC can be up to 50%. In China only 10%."
Me: "Ooo ... wow, I just found out, like that?"
Lynn: "Hmm, You virgin ya?"
Me: "Oh, yeah, Lynn
Lynn: ".... I mean about credit card"
Me: "Hahahaha!"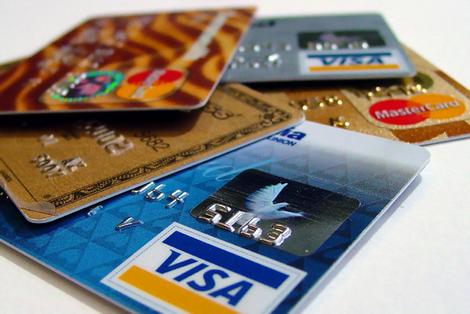 Sadar baru sadar ternyata cetek banget ilmu yang saya miliki di bidang utang-mengutang. Ternyata kalau di akali,
it can make life easier
. Contoh kecil, kalau kita niat makan di mall dan kebetulan ada promo dengan kartu kredit, users dapat dua keuntungan sekaligus: pertama penundaan pembayaran ketika dana tunai terbatas, kedua diskon yang lumayan (dengan catatan nanti di bayar sebelum tanggal jatoh tempo).
Terlebih lagi buat
employee
yang gajinya masih recehan kayak saya gini. Untuk kebutuhan financial sangat mendesak, dibandingkan kita harus pinjam sana-sini, lebih baik punya kartu kredit. Toh, nanti bisa dilunasi setelah gajian dengan catatan HARUS DIBAYAR SEBELUM JATOH TEMPO. Oke, gak santai memang
capslock-
nya, buat ngingetin aja sih.
Kalaupun tidak bisa dilunasi sebelum jatuh tempo, bayar dengan cicilan per bulan akan dikenai bunga sekitar 3,2 %. Saran dari pengguna kartu kredit yang pernah saya interogasi, mereka bilang jangan bayar dengan cicilan yang paling kecil (yaitu 10% dari hutang). Mengutip quote-nya Safir Senduk, bayarlah hutangmu minimal 10% gaji.
Dan satu kemudahan lagi buat pemegang kartu kredit dengan track record tagihan baik, ketika akan mengajukan kredit lain, baik itu KPR, KTA dkknya, menjadi lebih mudah di-approve ketimbang tidak memiliki cc sama sekali. Info ini saya dapat dari orang yang kerja di Bank langsung.
Disamping surga-surga kartu kredit di atas, tak sedikit pula nerakanya. Gampangnya sih kalau tidak mau masuk neraka ya jangan bikin dosa. Dosa bayar tagihan telat; dosa atas tidak menganggap cc sebagai alat pengganti uang (asik aja gesek terosss); danan dosa lari dari debt kolektor. Serem!
Honestly, I'm not influence people to use CC, I just looking for justice for CC ownership. Hahaaha. Karena gak akan ada habisnya juga berdebat sama yang sudah denial dengan kartu kredit. Intinya, psan untuk semua pemegang kartu kredit, disiplin dan komitmen dalam membayar tagihan itu penting!